Your 'Pure' bottled water has contaminants, too
Study finds 38 chemicals in 10 brands, including those common in tap water.
Tests on leading brands of bottled water turned up a variety of contaminants, including cancer-linked chemicals three times higher than California's health standard, according to a study released Wednesday by an environmental advocacy group.The findings challenge the popular impression — and marketing pitch — that bottled water is purer than tap water, the researchers say.However, all the brands met federal health standards for drinking water. And most of the detected contaminants are common in tap water, too.Lab tests detected 38 chemicals in 10 brands, with an average of eight contaminants found in each kind of bottled water. Tests showed coliform bacteria, caffeine, the pain reliever acetaminophen, fertilizer, solvents, plastic-making chemicals and the radioactive element strontium.The two-year study was done by the Washington-based Environmental Working Group, an organization founded by scientists that advocates stricter regulation. It bought bottled water in California, North Carolina, Virginia, Maryland and Delaware.Save the earth and yourself make your own pure water wih a Aquaflow 4-stage reverse osmosis unit.
4 Stage
Reverse Osmosis Systems
50 Gallon Per Day
($80 Dollars Extra to cut hole in Granite Counter Top.)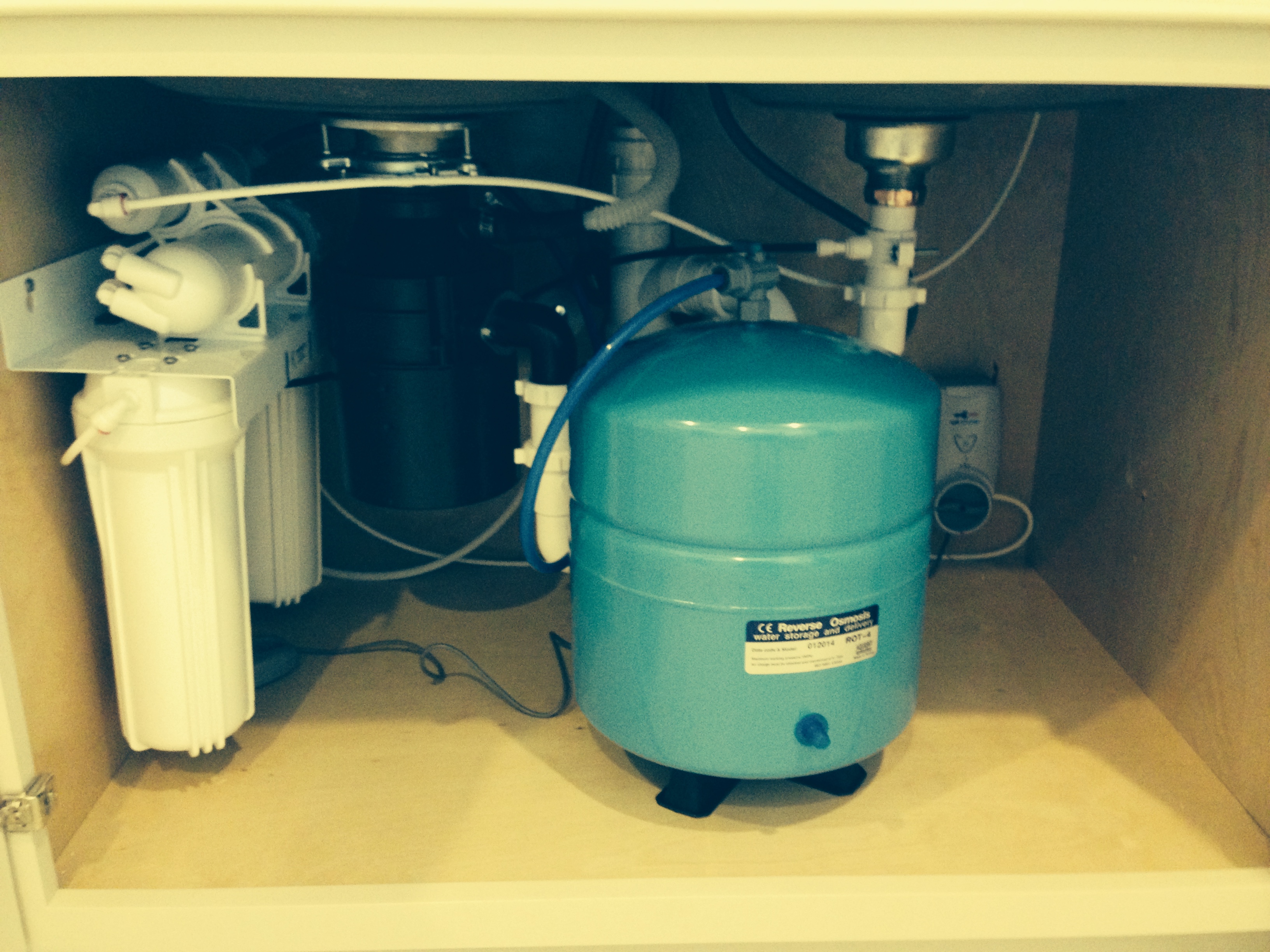 BIG PUMP REVERSE OSMOSIS SYSTEM
The Big Pump sytem provides the water pressure needed to run an ice maker as well as a faucet tap

Stage 1

NSF-Certified 5 µ Sediment Filter

Removes dirt, sediments, sand,
and other physical particles.
Stage 2

10 µ KX MATRIKX +CTO®/2
Carbon Block Prefilter

Reduces chemicals, such as chlorine, that
may be present in your water supply.

Stage 3
50 GPD Ge Membrane
Thin film composite reverse osmosis membrane removes 93-97% of total dissolved solids (TDS)
and a full spectrum of contaminants that could
be present in your water.

Stage 4
Granular Activated Carbon Post Filter
A final polishing process that enhances
and clarifies your drinking water.

Also Included with RO System
Aquatec Permeate Pump
1/4"& 3/8" High Grade Polyethylene Tubing,
3.2 Gallon Bladder Tank (NSF Certified),
Chromed Tip Lead Free Faucet or will match to your faucet finish
All Installation Parts, Housing Wrench,
3/8 Tank Ball Valve.